Offering therapy services for adolescents, adults in and around Marlow, England
Energy Works or Energy Therapy is an alternative approach to Complementary and Holistic therapies. Although Energy Work may be considered a pseudo-science, it is in deniably effecting as a form of alternative therapy.
Energy therapy is based on healing the Subtle Body Anatomy and the Emotion Code techniques by unblocking the energy flow and trapped emotions in the body's Meridian system. Energy therapy works with the invisible life force energy, also known as Chi (Qi). Energy therapy helps to release our emotional baggage from trapped emotions of the past.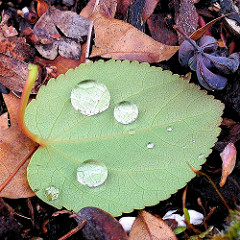 My approach and techniques include the use of the Emotion Code, Meridian Systems, the Chakras, Crystals, Acupressure, Meditation and Reiki to rebalance and energises your energy health. I also utilise Kinesiology techniques and EFT to help reconnect the specific energy points through touch, massage, and tapping on a specific location on the body to restore the flow, balance and harmony.
Rates:
Session Fee: £90.
"Energy is invisible – but you feel the pain in the body and your body reacted to the pain, physcially, emotionally, and spiritually."

– Patch Welling
---
Please note the cancellation policy. If you do not show up for your scheduled therapy appointment, and you have not notified us at least 24 hours in advance, you will be required to pay the full cost of the session.