Offering therapy services for adolescents, adults in and around Marlow, England
Session Format: Individual
Demographic Specialty: Buddhist, Christian, Gay/Lesbian/Bisexual/Transgender, Gender identity, Men's issues, Racism, Cultural Prejudices, Social identity issues, Coping with Disabilities or Illnesses, and Women's problems.
Online Sessions Available: Skype, Zoom, Vsee
Treatment Specialties: click here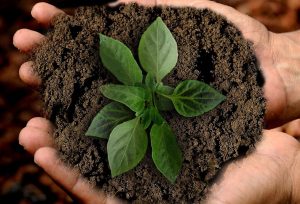 I work with a range of clients that present a variety of unique circumstances. I offer therapy and therapeutic services for clients with various degree of emotional, psychological, and physical challenges that affect their daily life. I facilitate recovery and healing by sowing the seeds. I provide a safe, secure, confidential and nurturing space in which the client can review and reflect on their lived experiences. Then, I work with the client to sow new ideas, plant new roots and help clients to grow and flourish.
Therapy is about being with, sit with and cry with someone understanding,  considerate and empathic. I can be with you in all your beingness, I can sit with your distress and I can hold you in safety and security in a vulnerable state, through your tear or your anger.
After your initial contact, I would recommend that you have a free telephone consultation with me. This free telephone consultation is to establish if you would like to experience how you are in the session, and will usually be about 20 minutes.
When you are happy, I would recommend that you book an initial meeting to discuss further needs for therapy.
In our initial meeting, we will discuss your specific areas of concern as well as assess if we are able to work with each other. This is an opportunity for you to experience how I am in a session, and how I am as a therapist. In this way, you will know and sense whether we can proceed with further sessions.
It is very important that you feel comfortable in the experience. If you have any reservation, you can address them with me and bring them into the room. It might help empower you if you can speak your truth about your concerns and worries. I can help ease those distress, but it is you that know how you are feeling.
From here, we will be able to create your personalised treatment plan and discuss how we can best work together by establishing our session boundary, and consistency for the therapeutic approach to your healing.
"Identify your problems, but give your power, focus and energy to solutions."

– Tony Robbins
Rates & Insurance
Rates:
Insurance:
Your health insurance or employee benefit plan may cover services in full or in part. Mental Health and Substance Use Disorder Coverage Parity laws require most health plans to apply similar rules to mental health benefits as they do for medical/surgical benefits. Please check your coverage carefully by asking the following questions of your insurance provider:
Do I have mental health insurance benefits?
What is my deductible, and has it been met?
How many sessions per year does my health insurance cover?
What is the coverage amount per therapy session?
Is approval required from my primary care physician?
---
Please note the cancellation policy. If you do not show up for your scheduled therapy appointment and you have not notified us at least 24 hours in advance, you will be required to pay the full cost of the session.