Helpful Resources and Tools – Complimentary of Patchouli Therapy
Please help yourselves to these helpful tools. They are specifically designed to help you with Self-growth on your Self-discovery journey. When you are ready to take the next step in your journey, you can reach out below.
I hope that you find the resources helpful.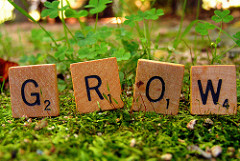 Journalling fact sheet
An Evening Review Meditation script
House of Self Meditation script
Defense Mechanism fact sheet
Anxiety & Stress Release Points
Click here to download adobe reader for free.

Please help yourselves to these useful indicators that I also use within the therapeutic services. Please note that these indicators are not for (self) diagnosing but questionnaires for therapeutic services. I cannot accept responsibility for the misinterpretation of your self-assessment.
Attachment Styles Questionnaire
Personality Trait Questionnaire

Disclaimer: Please understand that the resources are complementary to therapy treatment, and they are not a substitute for a medical or psychiatric diagnosis or treatment by a qualified medical practitioner. Please, note that the resources here at Patchouli Therapy are not for diagnosis for treatment. If you want a diagnosis, I recommend that you see a qualified medical or psychiatric practitioner.