Offering therapy services for adolescents, and adults in and around Marlow, England
EMDR stands for Eye Movement De-sensitisation and Reprocessing. EMDR is a structured healing therapy that can help with trauma and recovery. But it can also help clients reprocess PTSD, anxieties, addiction, fears and phobias, unwanted behaviours and much more. Depending on your preference modality, it can help recover memories from the past and reprocess it through bilateral stimulation using repetitive visual, auditory and kinesthesis movements.
EMDR is targeted-focused psychotherapy that helps to break internal processing and interrupt patterns of the psychical neurological pathways in the body-mind. It briefly focused on the trauma or symptoms of trauma.
Dr Francine Shapiro first discovered the creation of EMDR in the late 1980s. It aims to lower emotional distress and reformulates negative self-beliefs and cognitions.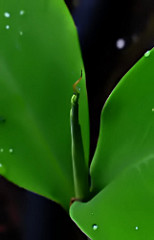 EMDR is a proactive healing technique to help you unlock and unblock traumatic memories of the past by bringing them into the present to reprocess them and prevent them from recurring in the future. This healing modality is non-intrusive, as you do not need to share or speak of the traumatic experience.
The benefit of EMDR is that you will notice your healing recovery faster than most psychological and talking therapies. If it is difficult, you do not have to talk about the painful experiences. You will also gain psychological tools and resources to help you deal with other life events. It is also suitable for adults and children of all ages and abilities. And there are so side effects from EMDR, but self-care and loving-kindness for yourself are strongly recommended after the session.
A session of EMDR is 90 minutes of face-to-face sessions only. Each session is specific and structured to the presenting symptoms and traumas. It is a proactive therapy and can be effective in as little as 3-6 sessions, depending on the nature of the symptoms and experiences.
An EMDR session is specifically designed to meet the client's unique experiences. A full case history and psychological assessment are carried out to ensure that EMDR suits the client.
EMDR Rates is
£100 (per 90 minutes session)  
If you are interested in experiencing an EMDR healing session, don't hesitate to contact me for more details.
"No matter what you might be carrying around, you can choose to let it go at anytime and you can choose to do something about it."

– anon
---
Please note the cancellation policy. If you do not show up for your scheduled therapy appointment and have not notified us at least 24 hours in advance, you will be required to pay the full session cost.