Offering therapy services for adolescents, adults in and around Marlow, England
Emotional Freedom Technique or EFT for short is a form of Energy Works. It is an alternative tool for physical pain and emotional distresses. It is better known as Tapping. The non-intrusive intervention and sequences of tapping help release trapped emotional pain in the body by creating a balance in the Meridian energy system.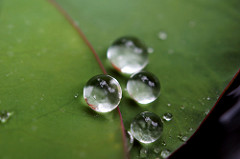 My approach and techniques as an EFT Therapist include tapping into the Meridian Energy system and Subtle Body Anatomy. I work with you to assess the specific area for therapeutic treatment. I draw upon the alternative psychological tool to help you identify the core wounding behind the physiological pain.
EFT helps with wounded feelings and core feelings to rebalance the flow of the natural energy system in the body.  EFT can effectively help conditions such as anxiety, trauma, and PTSD by alleviating the psychological core wounding where the pain is physically located on the body.
Rates:
Session Fee: £50 – £60
"You are not your pain, You are more than your physical pain. And you can take control through tapping it away. Tap, Tap, Hooray."

– Patch Welling
---
Please note the cancellation policy. If you do not show up for your scheduled therapy appointment, and you have not notified us at least 24 hours in advance, you will be required to pay the full cost of the session.