Offering therapy services for adolescents, adults in and around Marlow, England
Counselling and Psychotherapy are umbrella terms covering a range of talking therapies. It is a therapeutic approach to working with people in a holistic relationship, whereby boundaries are established to help you build effective communication and interpersonal skills, which in turn will help bring about effective change or enhancement for wellness and wellbeing.
Counselling is generally short-term or brief treatment that focuses on behaviour patterns or a specific issue.
Psychotherapy focuses on longer-term works drawing insight into the psychological, and emotional insight of problems or challenges.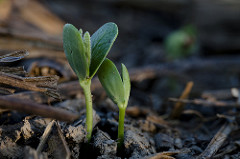 My approach and techniques as an Integrative Counsellor include Psychosynthesis as a psycho-spiritual model. I work with you using a holistic approach, working with the body, feelings, mind and soul at all levels of awareness.
I utilise Eastern practices with Western psychological models to offer a bespoke service to individual clients.
Eastern Practices: Subtle and Energy Meridian, Chakras, Meditation and Mindfulness.
Western Psychological models: Integrative Psychotherapeutic Counselling, Rational Emotive Behavioural Therapy, Neuro-Linguistic Programming, Psychosynthesis and Inner Child Works.
Rates
Session Fee: £50 – £60, sliding scale available if proof of low-income is provided.
"Therapy is an opening up to YOURSELF in the present of the therapist as a witness."

– Patch Welling
---
Please note the cancellation policy. If you do not show up for your scheduled therapy appointment, and you have not notified us at least 24 hours in advance, you will be required to pay the full cost of the session.