Offering therapy services for adolescents, adults in and around Marlow, England
Cognitive Works is better known as Cognitive Behaviour Therapy (CBT) or Rational Emotive Behaviour Therapy (REBT). It is a psycho-social therapy that aims to improve mental health. It is generally short-term work which predominantly focuses on challenging and changing unhelpful and irrational behaviours through cognitive analysis.
CBT/REBT is a form of talking therapy that helps you manage your problems through changing your thinking pattern and belief system. It is widely established within the National Health Services (NHS).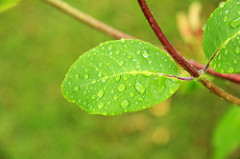 My approach and techniques as a Cognitive Therapist specifically focused on your desired outcome. I work with you to focus on challenging your unhelpful or irrational cognitive distortions, behaviours and tendencies. The work focuses on cognitive processes and the associated unuseful or destructive behaviours through Psycho-Education, Journalling and Homework assignments.
CBT/REBT is helpful for managing anxiety and depression, but it is also useful for other mental and thoughts distortion such as Social Anxiety Disorder, Generalised Anxiety Disorder and much more.
The techniques in cognitive works are specific to modify maladaptive and self-destructive behaviours, thoughts, and beliefs to challenge automatic thoughts. Cognitive work is most suitable for individuals with a strong preference for being 'mind identified'.
Rates:
Session Fee: £50 – £60, sliding scale available if proof of low-income is provided.
"Thinking that you have a problem with something or someone? Think that life isn't fair?  Think that you should be able to manage? Thinking make it so."

– Patch Welling
---
Please note the cancellation policy. If you do not show up for your scheduled therapy appointment, and you have not notified us at least 24 hours in advance, you will be required to pay the full cost of the session.