Offering therapy services for adolescents, adults in and around Marlow, England
REBT stands for Rational Emotive Behaviour Therapy. It is a form of Cognitive Behaviour Therapy. This approach works with the cognition, emotion and behaviour by disputing the irrational and dysfunctional belief system to reframe your thinking.
The way you think influences the way you act and in turns affects the way you feel and behave.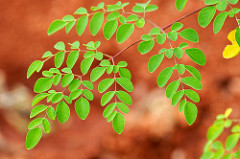 My approach and techniques as a Cognitive Therapist utilise REBT framework to identify your problems or issues by working with you to examine your thinking pattern. This approach works with the mind to explore rational vs irrational thoughts, healthy vs unhealthy emotions, acceptable vs unacceptable behaviours.
Rates:
Average Session Fee: £50, sliding scale available if proof of low-income is provided.
"The art of love is largely the art of persistence."

– albert Ellis
---
Please note the cancellation policy. If you do not show up for your scheduled therapy appointment, and you have not notified us at least 24 hours in advance, you will be required to pay the full cost of the session.